HELLO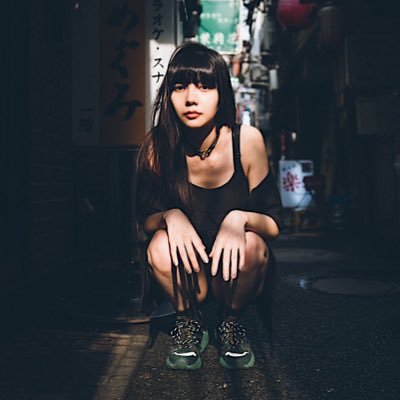 Kanna Oyama
Singer and model.

Born on January 23, 1993.

She grew up in the great nature surrounded by mountains and rivers in Kumamoto Prefecture.
She loves Ghibli very much.

In 2014, she moved to Tokyo as a freelance model and actress.
She started her career in various media such as TV commercials, music videos, and magazines.
In 2019, she will release her first original song "Whale" under the concept of "Heal he world".
When he released "Hide and Seek" in October 2020, it reached No. 1 in the iTunes Alternative category in Hong Kong.
Released a 7" record "Hide and Seek / This is How" in May 2021.
In July 2021, he was the only Japanese artist to participate in "In Good Hands Vol. 1", a record curated by Australian beat maker Ta-ku.
小山 かんな
シンガーソングライター・モデル

1993年1月23日生まれ。

熊本県の山と川に囲まれた大自然で育った。
ジブリをこよなく愛している。

2014年にフリーランスモデル・女優として東京へ移った。
TVCM、MV、雑誌など様々な媒体でキャリアをスタートさせる。

2019年から"Heal he world"をコンセプトに初のオリジナル楽曲『鯨』をリリース。
2020年10月に『Hide and Seek』をリリースした際に香港のiTunesオルタナティヴ部門で1位を獲得。
2021年5月に7インチレコード『Hide and Seek / This is How』をリリース。
2021年7月ににオースラリアのビートメーカーTa-kuがキュレーションしたレコード『In Good Hands Vol. 1』に唯一の日本人アーティストとして参加。